Personalised customer experiences
Through the digital customer card, omni-channel experiences, and real-world identification
Retailers that already trust in cidaas
Digitalisation has changed the retail trade from scratch. Today's customers are more demanding than ever before. They emphasize a personalized, cross-channel user experience and expect simple registration and authentication processes while accommodating all preferences across all channels. With cidaas, you can recognize your customers, both digital or in the real world, and embellish their journey with offers, services, and excellent experiences – the key is digital customer identity.
What makes you unique as a dealer?
How do you transform the shopping routine into an experience?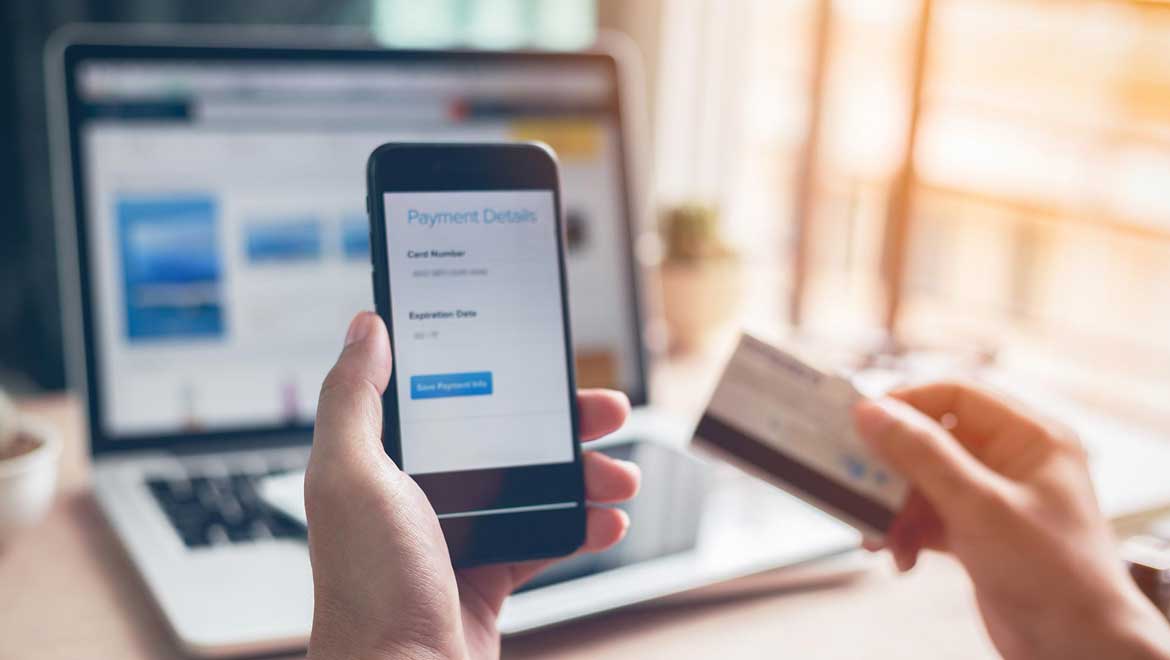 How do you recognize your customers at the point of sale?
And how do you achieve personalized Omnichannel Marketing?
Enhance your customer experience with cidaas.
The digital customer card
Loyalty programs bind the customer – personal loyalty programs even stronger. With cidaas you easily realize the digital loyalty card, learn more about your customer and offer him excellent, personalized added value.
With cidaas you uniquely identify your customer across all channels
Through mechanisms like de-duplication, you can securely merge multiple accounts – for unique, digital customer identity
Using built-in consent management, you easily obtain, version, and manage consents
You can map and secure your systems in cidaas through IoT device management
You link the digital identity with the real through mechanisms such as NFC, geofences, QR codes, or Bluetooth
True omnichannel experiences for a consistent brand experience
With cidaas you create a unique shopping experience for your customers – across all channels.
With cidaas you create a digital identity across all channels
.
Respond to events, such as registrations, forgotten passwords, etc., in context – in real time
Get to know the customer better by allowing them to set customer preferences in their user profile
Provide your customer with more convenience through Single Sign-On across all channels
Get occasion-based through cidaas consent in the process
Highest security for your customer data
Personal data is precious. With increasing connectivity, new services and systems, security from cybercrime is becoming more important. Create trust with cidaas and realize the highest level of security so that your customers' personal data is in good hands.
With cidaas, you can obtain, version and manage login and occasion-based consents – creating trust
Out-of-the-box, you get many different, secure and convenient authentication methods. Choose which ones you want to offer your customers, because passwords are yesterday's news.
Integrated fraud detection and bot net detection protects against unauthorized account access and identity theft
Smart multi-factor authentication provides security for suspicious behavior
Family & Friends / B2B – Learn more about your groups
Family&Friends offers are exciting benefit programs especially for employees. Through cidaas you can map all groups, learn more about your customers and can create new added values e.g. for sharing shopping lists, wish lists and much more.
Group management allows you to map groups like families, friends or B2B companies
Through delegated admins, your customers manage their own members, board them on and grant you the appropriate permission
Personalized Customer Journey at all Touchpoints
Provide your prospects with what they want and easily optimize your customer acquisition.
One identity across all channels provides a 360 degree view of customer profiles
Progressive profiling replaces lengthy registration forms and simplifies new customer acquisition
Use group management to learn more about your customers and their roles, and create new interactions with each other
Real World Identification Connects the Virtual with the Real World
Do you have a brick-and-mortar retail store in addition to your online store? Then link your digital identities to the real person and offer a consistent brand experience offline as well.
Link real-world with digital identities through geofencing, beacons or NFC technology
Detect when customers are near your store or when they enter the store (digital check-in)
Deliver personalized offers directly at the PoS via push message
Detailed reports on customer traffic, most visited areas in the store, etc.
cidaas: The key to a personalised shopping experience
It is important to accompany your customer at every step of his customer journey. A modern Cloud Identity solution like cidaas can help you do this. How? We will show you in just one minute.
Offer your customers a secure and seamless customer journey
Delivering a personalized, interactive Omnichannel experience that is seamless and secure is key to customer satisfaction. cidaas enables you to build trusting relationships and provide your shoppers with personalized shopping experiences across all channels. You yourself benefit from meaningful reporting on data such as locations, device usage, etc., which you can use to drive your business forward. With cidaas, you get an all-around view of your shoppers' user data.
FACT-SHEET
cidaas for retailers
cidaas is the most advanced cloud identity and access management solution. With cidaas, customers create a user's identity across all channels. With functions such as single sign-on, password less authentication, consent management and real – world identification, you can inspire your employees, partners and customers, surprise them with personalised experiences and achieve more convenience and security on your digital channels.
SUCCESS STORY
MODERN E-COMMERCE PLATFORM ENHANCED WITH THE CLOUD IDENTITY MANAGEMENT SYSTEM BY CIDAAS
The new shopping experience for CONRAD's customers should be simple, secure and comprehensive. With the relaunch of the online shop they laid the foundation stone. cidaas complements the shop with functions such as single sign-on and social login, in which comfort, security and the uniform identity of the users play a significant role for a unified customer experience.