Strong authentication through multi-factor authentication (MFA)
Modern authentication methods for more security
What is multi-factor authentication and why
is cidaas the ideal solution?
Multi-factor authentication (MFA), also known as two-factor authentication (2FA), has become one of the most important tools for protecting data. Last but not least, media attention has ensured that multi-factor authentication has almost become the standard for companies. Multi-factor authentication uses at least two different factors from the categories knowledge, possession and inherence to provide strong authentication. Decisive for successful multi-factor authentication are the authentication methods offered and when it makes sense to use event-based multi-factor authentication. Otherwise, it can quickly be perceived as annoying and uncomfortable.
Modern authentication procedures for convenient, implicit MFA
Event-related legitimacy through a 2nd factor
Recognize suspicious behaviour and safeguard it with a 2-factor
ADVANTAGES & BENEFITS
MULTI-FACTOR AUTHENTICATION
Protection against identity theft
Identity theft is a continuous danger for users. Criminals manipulate users brazenly to access and abuse their data. Every company is thus a direct target of cybercrime. Hacked accounts cause financial damage and, above all, damage to the company's reputation. With multi-factor authentication and fraud and botnet detection integrated in cidaas, you can protect your customers and offer an additional option for verifying user identity. With cidaas, you can increase security with multi-factor authentication and many other features such as API-Security and fraud detection.
Security and flexibility
A second factor ensures more security. Now it generally entails additional work, because in case of any doubt a new authentication must be carried out or a separate device must be available. With cidaas, you have the choice of how the authentication should look like – individually, according to your needs.
Strong authentication is not necessary for every access. Instead, you first specify which authentication methods you want to authorize on each application. In this way, you have already achieved the first level of security. If additional authentication is required for certain activities, set up an event-related MFA. In addition, cidaas recognize suspicious behaviour, so that only in suspicious cases does the user have to verify his identity via an additional factor.
User comfort
With cidaas smart multi-factor authentication you can strengthen your security according to your needs. Surprise your users with convenient login procedures so that they can choose their preferred method themselves. Out-of-the-box, 14 different modern authentication methods are available. A big advantage is that you can eliminate the often weak and usually multiple passwords.
With cidaas, you create security and user comfort. Learn more about Single-Sign-On, and how it takes security and convenience to a new level.
The significance of multi-factor authentication
Healthcare Sector
Healthcare Sector
The healthcare sector works with sensitive medical data. They require a high level of protection. With cidaas' multi-factor authentication, advanced login procedures and features such as integrated fraud detection, you are well equipped to protect yourself, your customers and patients.
Financial service
Financial service
Legitimization procedures have long been established in the financial services industry. With PSD2, strong customer authentication took on a new meaning. A good implementation is elementary in order to offer customers convenient, user-friendly authentication options and to secure their loyalty. With cidaas, you create "Know Your Customer" through customer-centric authentication processes.
Industry
Industry
Multi-factor authentication is precious and essential in every company. You can protect internal, confidential data and access to office buildings and production facilities through secure authentication methods, MFA and integrated fraud detection from cidaas.
Trade
Trade
Finanzielle Schäden und Reputationsschäden durch Identitätsdiebstahl sind für Händler schwerwiegende Folgen, weil das unmitFinancial damage and damage to reputation due to identification theft are serious repercussions for merchants, because it leads directly to loss of trust. For merchants, protection against identity theft is therefore a critical element in their digitalization strategy. Use cidaas to fight cybercrime.
Educational platforms
Educational platforms
Educational institutions also make use of 2-factor authentication, e.g. for exam registration or access to certificates and grades. With cidaas, you can use modern 2-factor authentication.
Additional Industries
Additional Industries
Every industry has capital in the form of knowledge, buildings and employee, partner or customer data. With cidaas you can quickly and easily introduce strong security mechanisms such as multi-factor authentication.
Multi-factor authentication in various business sectors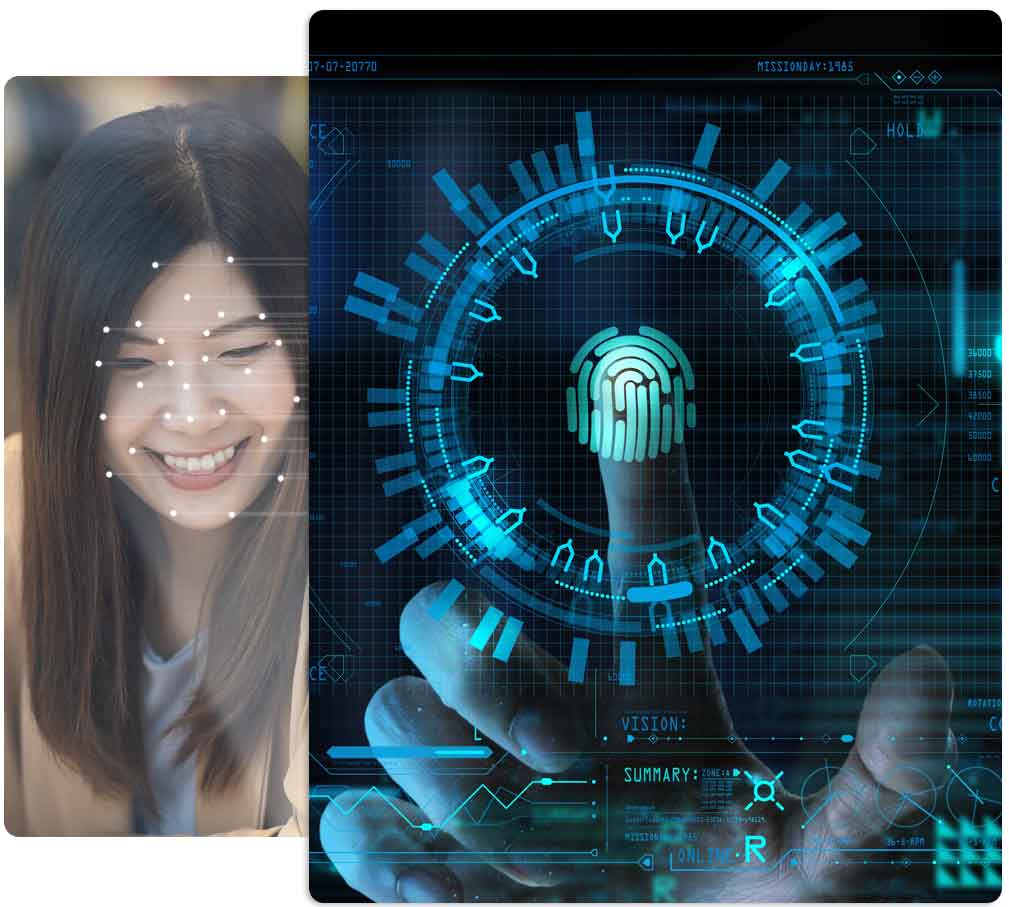 Business-to-Business
Employees often have access to internal, confidential and security-sensitive data and applications. An essential protection is that applications are protected by secure authentication. A "strong" password is no longer enough. The enticement is too great to reuse one or change the old one only slightly. Passwords can also be passed on. Provide modern authentication methods with cidaas, detect suspicious behaviour and demand a second factor if necessary.
Business to Consumer/ Customer
Customers, their data and their trust are essential for the success of a company.This demands protection of this data and yet comfort must not be put on the back burner. The customer is the focus of attention. Give them the opportunity to choose their own authentication methods. Realize a smart 2FA that only requests further authentication when it is needed.Thereby you achieve security and comfort at the same time.
Business to Employee
Digital collaboration with partners and customers and the use of shared applications is now standard practice in every company.With cidaas you provide modern authentication methods. You recognize suspicious behavior and request a second factor if necessary. Determine individually which accesses require a second authentication.With cidaas' MFA and other functionalities, such as group management, collaboration is successful.
Frequently Asked Questions
What is multi-factor authentication?
Multi-factor authentication (MFA) means a user identifies himself or herself through another factor. This enables him/her to verify his/her identity. A factor can come from one of three categories: knowledge, possession or biometrics. An example for the factor knowledge is the password. By itself it is only one factor and not enough for a multi-factor authentication. An example of an implicit multi-factor authentication is the TouchID. With TouchID, a device with a fingerprint scanner is required (possession) and a fingerprint (biometrics) to confirm the identity. With the right login procedures, e.g. passwordless, an MFA can be both convenient and secure.
What is smart multi-factor authentication?
Smart multi-factor authentication means that only one additional factor is required if it is necessary due to the situation or context. By means of intelligent fraud detection, for example, a second factor can be requested in case of suspicion.
What does strong customer authentication mean?
The term strong customer authentication is primarily a regulatory requirement and was coined by BaFin. It refers to an authentication process that consists of at least two elements from two different categories. The categories are knowledge, possession and biometrics. The EBA (European Banking Authority) has compiled a list of procedures that are classified as SCA (Strong Customer Authentication). It explicitly states, among other things, that the classification as an SCA depends on the implemented approach of the authentication procedure.
What is the difference between multi-factor authentication and two-factor authentication?
A two-factor authentication consists of two different factors. One factor is a component of the authentication. It can be classified into one of the following categories: knowledge, possession and biometrics. Two-factor authentication is a special case of multi-factor authentication (MFA). The MFA requires at least two factors to verify identification.
cidaas – Cloud Identity & Access Management (Cloud IAM)
Focus on user-friendly management of digital identities in any form
Unique and secure user experience with modern 2 Factor-Authentication
General Data Protection Regulation Act-compliant and customisable consent management