At cidaas, the partner program is our core focus. Together we amplify exceptional
user experiences, personalise interactions and secure access to services.
Why should you become a cidaas partner?
Due to the increasing interconnectedness of the world, a powerful and secure cloud identity and access management has become essential for enterprises.
With the cidaas partner program, consulting companies, integrators and digital agencies are given the opportunity to guarantee their customers smooth and data-protected customer journeys and to replace internal user administrations with modern, secure and convenient identity and access management.
cidaas is actively seeking partnerships with innovative technology providers and solution integrators. Do you feel addressed? Don't wait any longer and take advantage of the extensive benefits of the cidaas partner program.
Program ecosystem
With complexity and dynamism in data security, cloud Identity and Access Management is how companies managing identities of customers. Our partner ecosystem equips us with tools and resources to deliver exceptional user experiences.
system integrators
Drive the digital transformation of customers with us. Use the comprehensive cidaas set of features such as Single sign on, Passwordless authentication, Consent management and many more to guarantee a smooth and secure user journey.
platform partners
Making it easy for your customers to utilise a modern Cloud Identity & Access Management and integrate cidaas seamlessly into your software. Or implement an extension to cidaas to provide added value to cidaas customers.
Advantages we offer our partners
Our program is designed to support partners in all areas of business and meet the needs of customers.
Take advantage of our many program benefits.
EDUCATE

Exchange of experience, steep learning curve and best tools

AUTHORIZE

We provide support – whether technical or sales

PRE-DRIVE

More insights,
more customers
Product trainings
Take advantage of training from our experts to educate your team about the product, integration opportunities, and sales opportunities.
Price performance
Help your customers to optimize IT costs – reduce TCO with cidaas.
Financial advantages
You will receive a commission for sales and customer service.
Technical support
You will be assigned your personal contact person who will support you with questions about technology or processes.


Innovative IAM product
Demonstrate your expertise and delight your customers with the most innovative IAM product and secure operation in Europe.


Lead Assignment
Win new customers with cidaas leads.
Voices of our partners
The partnership with cidaas is an eye-to-eye relationship that generates significant added value for both sides. In addition to the successful cooperation, cidaas also offers a first-class (C)IAM product, which is not only the foundation for our customer projects, but also the icing on the cake.
Tino Truppel
CEO – Das Büro am Draht
What I particularly appreciate about cidaas is the uncomplicated and beneficial collaboration at eye level. We have already faced a number of challenges together, such as the migration of more than 20 million users at a customer from a legacy system to cidaas. It is a pleasure to accompany the company in its growth and I am looking forward to a further successful cooperation!
Patrick Huber
Head of Cloud Components | Principal Consultant – esentri
Why cidaas? Since GDPR came into force, European companies have become increasingly concerned about having their customer data processed by US service providers. With cidaas' new solutions, both registration, processing and storage of user data are located on European soil - combined with the new ID verification mechanisms and innovation in IoT and physical access, this is an appealing package of solutions that we are happy to offer our customers to solve their challenges!
Sebastian Rohr
Co-Founder (CSO) - Umbrella Associates
The basis for a successful partnership consists of both a technological and a personal component: With cidaas both points are fulfilled with top marks. Through the partnership with cidaas as a 360° digital identity product, unique customer experiences can be realized in a short time with strong implementation partners. We were enthusiastic about the implementation speed from the very beginning. Let us inspire you as well!
David Einarsson
Senior Consultant - Ventum Consulting
With cidaas as a software partner for identity and access management solutions, we have found a reliable and competent partner that we can use for our customer projects with the best conscience.
We are looking forward to joint cooperations in the future!
Achim Uhrig
CEO - amiconsult
As a platform partner, we are delighted to be able to offer cidass customers a personalized customer approach across all channels and touchpoints - thanks to simple interface connection.
Jörg Pflüger
Senior Partner Sales Manager – econda
Together with cidaas, we want not only to manage identities, but also to protect them. Every identity, every device, every environment. We look forward to a digital future with cidaas.
Gabriel Wepfer
Head of Sales - SECURIX AG
We are very pleased that with our new partner cidaas we now have a Customer Identity & Access Management solution in our service portfolio that optimally meets the needs of our European customers in particular in terms of data protection compliance, but also security and user-friendliness, as the broad support for passwordless login procedures vividly demonstrates. As a SaaS, cidaas is quick and cost-efficient to implement, making it an optimal solution for securing customer identities.
Andre Priebe
CTO - iC Consult Group
We are pleased to be forming a strong partnership with cidaas in order to jointly develop digital processes more intelligently and to create additional services and added value for customers. cidaas contributes its expertise in the area of identity and access management, while team neusta, as an experienced digital group, brings the breadth of its competencies - especially in e-commerce. With our ideas and innovative skills, cidaas is able to provide its customers with the best possible experience through new digital applications.
Andreas Klanke
Managing Director, neusta Identity & Access Management GmbH
Nexis is pleased to have found a strong technology partner in cidaas for the holistic mapping of identity and access management. The two currently most innovative "IAM solutions made in Germany" thus offer their customers a holistic mapping of functionalities in IAM - with lightweight integration. While cidaas contributes its strengths in the area of authentication, SSO and customer IAM, organisations can realise governance, role management, identity analytics & IAM workflow management through the complementary use of NEXIS 4. cidaas & NEXIS 4 - two strong brands for a modern IAM.
Dr. Michael Kunz
Managing Director (COO) bei NEXIS GmbH
We have been working in the field of complex Enterprise IAM for a very long time and have seen that this enormous know-how can also help many organisations in Customer IAM. With Cidaas we have finally found the optimal partner for this!
Florian Meile
Lead Market - SKyPRO AG
With great enthusiasm, we are partnering with cidaas to join forces. Through this collaboration, we create a holistic platform that helps organisations reduce digital and physical security risks. At the same time, we place particular emphasis on user-friendliness and efficiency. The combined strengths of cidaas and EasySecure open up new horizons for comprehensive protection and optimal use of resources.
Charlotte Gerigk
Account Management Software Partner, EasySecure Germany GmbH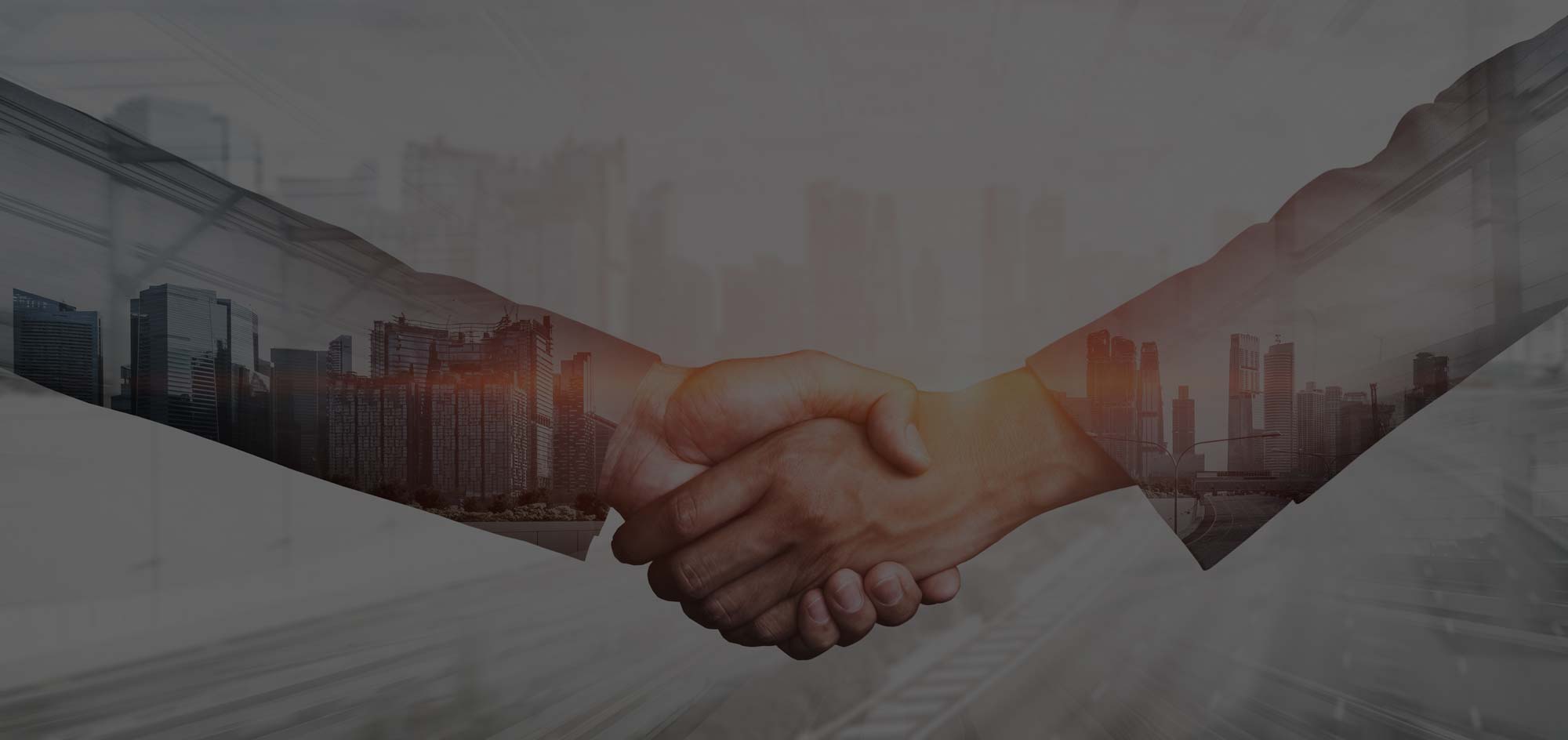 READ OUR CUSTOMER SUCCESS STORIES
Learn how our customers use the cidaas platform to create a seamless
login experience and the best customer experience. and create the best customer experience for your customers!
Start with us now and learn more about the cidaas connect partner program!
Download our info brochure. Learn all about our partner program and become a cidaas connect partner.


Find out in a personal conversation how cidass can support you and contact us directly.
Levent Kara - Partner Manager

partner@cidaas.com

+49 17661035291

Book an appointment directly


Keep in Touch with cidaas