Customer Identity & Access Management
cidaas –
Europe's #1 CIAM
Identity is everything. cidaas standardises what is important and simplifies what is complex.
Businesses which already rely on the Customer Identity & Access Management (CIAM) by cidaas
The login is the first thing users see!
The login is the start for many users. Therefore, a great user experience is the first step for a consistent and frictionless customer journey. cidaas is the leading European Customer Identity & Access Management and a feature-complete CIAM platform. Starting with the login and Single Sign-On to multi-factor authentication and authorization management, all functions for identity and access management are part of the platform. At cidaas, we also put great emphasis to the topics of security, compliance and data protection. In that aspect we do not only offer GDPR-compliant hosting, but also a comprehensive consent management to track consents such as terms of use. In addition, innovative functions such as a Real World Identification, to authenticate users in the real world, e.g. when accessing a office, or the digital identity verification via the AutoIdent by cidaas ID validator – are part of the platform.
It's all about the Login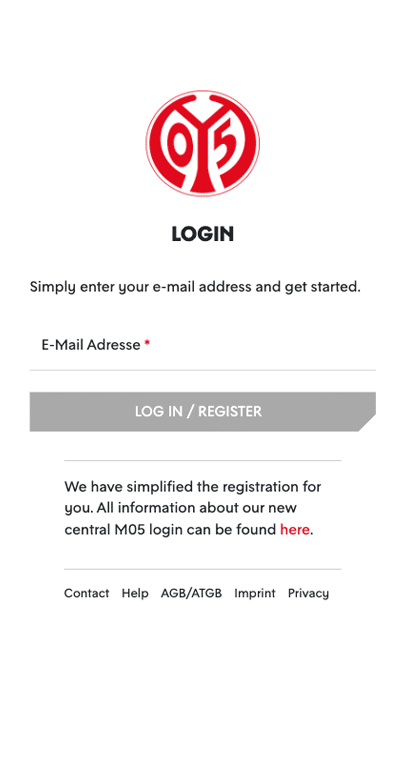 cidaas – Leader in CIAM – loved by customers and recognized by Analysts
cidaas has emerged as a leader in Customer Identity & Access Management (CIAM) in recent years. cidaas is consistently rated positively on well-known review platforms. Analysts position cidaas in recent reports, e.g. the Leadership Compass for CIAM by KuppingerCole as innovation and product leader, and awarded cidaas with the EIC Award for the third time in a row. Moreover, a recent study by Forrester shows impressive figures on the Total Economic Impact™ of cidaas.
3 times in a row – Winner of the EIC award
Innovation and Product Leader named by KuppingerCole Analysts
Positive rating for cidaas on Review Portals
ProSiebenSat.1 relies on cidaas, the best Single Sign-On solution from Germany, as platform for login service 7Pass
HORNBACH drives its digital transformation with cidaas and relies on the best Single Sign-On solution from Germany
Simple. cidaas Identity Platform.
The cidaas Identity Platform offers the right plan for companies in every
industry and of every size. Choose the plan that suits you best!
Get Started
699€
Essentials
All essential CIAM features
Perfect for dedicated use cases
Take-Off
1399€
Standard
Includes advanced CIAM and security features
Perfect for SMEs
Best Choice
2999€
Pro
All what you need in CIAM
Innovative Feature Set
Perfect for large-scale use cases
Perfect for a company wide CIAM
Perfect fit
On request
Enterprise
Unlimited users
Dedicated cidaas Cloud environment
Pick the plan that's best for you.
Grow faster with us!
Start for free with our cidaas Free Plan or select the plan that suits best for you.
Take a look at the detailed pricing of cidaas for a feature comparison.