Scire Propter agere: knowing how to act, Modern identity management in education.
The world we live in and the way we live, work, and learn is changing rapidly. Knowledge which was elementary yesterday may be outdated today. Digitalisation in education offers the chance for " boundless" learning and teaching.
This means cybercrime is also appealing. As a result, the number of attacks has risen significantly in recent years. The creativity of criminals seems to be limitless.
The key lies in intelligent identity and access management with secure interfaces (APIs) and unique user identities. It strengthens security and GDPR compliance at universities and colleges. A clear regulation and control of roles and rights defines who can access what content and when.
The modern on-boarding of students, teachers, and employees instead of time-consuming creation

On-boarding of students, faculty and staff takes place in many different systems, which means a long time and a lot of effort for the responsible employees. It means there are currently different user accounts via the various established systems. Thus, teachers, students and staff have to remember several username/password combinations. Also, the offline access causes a higher effort. Integrate cidaas into your systems quickly, easily, and step-by-step through the standards OpenID Connect, OAuth2 and SAML2.0. cidaas allows you to create a central identity across all channels. Enable single sign-on for students, staff and faculty and use cidaas to provide modern and strong authentication methods such as TouchID, WebAuthn and one-time passwords. With the cidaas id Validator you can start with an eIDAS compliant user authentication via ID card, passport, and face comparison – without the need for a study centre/service staff – fast and secure thanks to modern AI e.g. at enrolment.
With cidaas you create a central identity across all channels. Users can log on to all systems using a single identity and you can manage the users in a central location.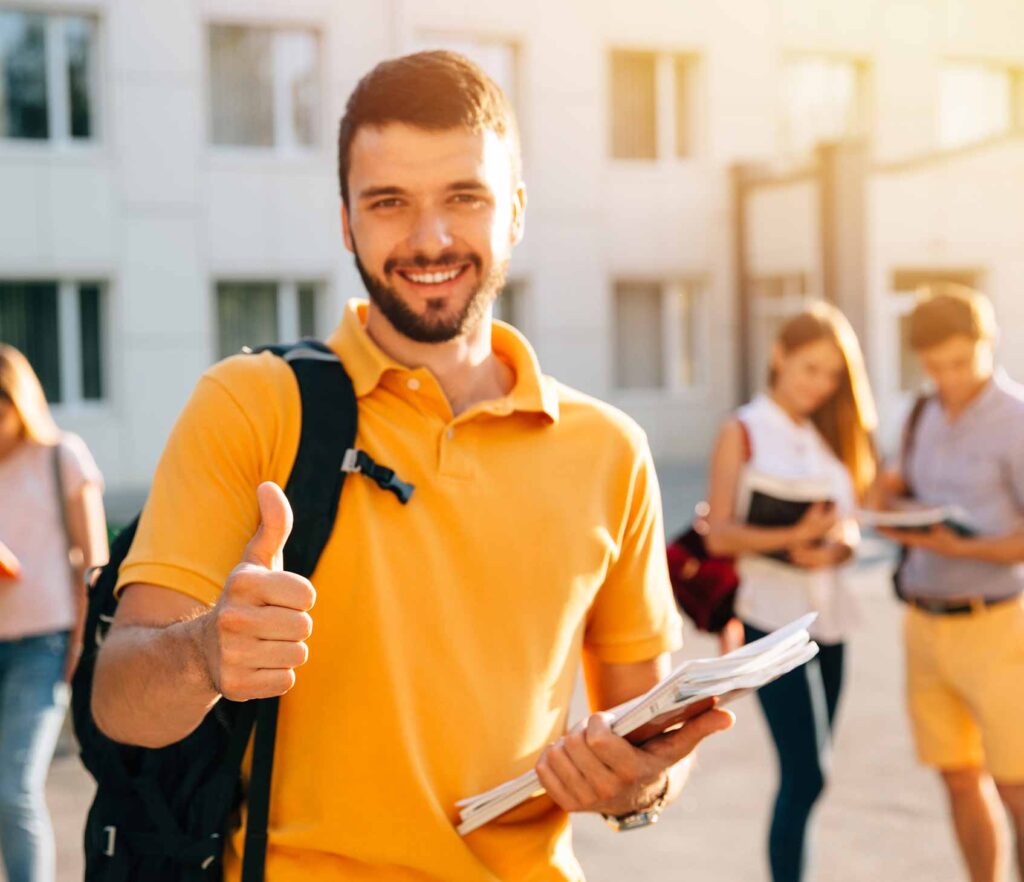 The world is moving away from the hierarchical structure to groups – and so are the permissions
Universities and colleges are divided into faculties. Through delegated admins, a variety of tasks can be handed over to the individual heads and responsible people in the faculties, such as adding users, or assigning roles and permissions for teachers, lecturers, and staff. In addition, they also work together in courses in flexible teams and working groups. Professors can independently divide their students into groups and assign permissions for a dynamic team.
More security across all systems
With cidaas API security, you can protect your resources and services. Furthermore, cidaas detects suspicious behaviour across all systems and demands a second factor. Strengthen security with integrated fraud detection and bot net detection and protect your systems and data with cidaas. It also provides an excellent user experience and highest security with various biometric and non-biometric authentication options. The single-sign-on authentication across all systems significantly reduces the possibility of phishing attacks and encourages users to choose a strong password. As a cloud service, the IAM is always up to date and has the latest security mechanisms.
GDPR-compliant consent management
Use cidaas for all kinds of consent.  Manage personalized consent with cidaas, set up an occasional consent request and use cidaas also for your cookie consent on the website. As a central platform you get more transparency about accepted consents and create trust.
cidaas meets the high requirements of the educational system for a digital future today. The identity and access solution can be perfectly integrated into educational platforms and uses pioneering technologies: Become a pioneer in education and offer your students a great user experience, secure access, and data protection. Most importantly, by using cidaas you can both enhance the user experience and keep your users happy and reduce your costs.