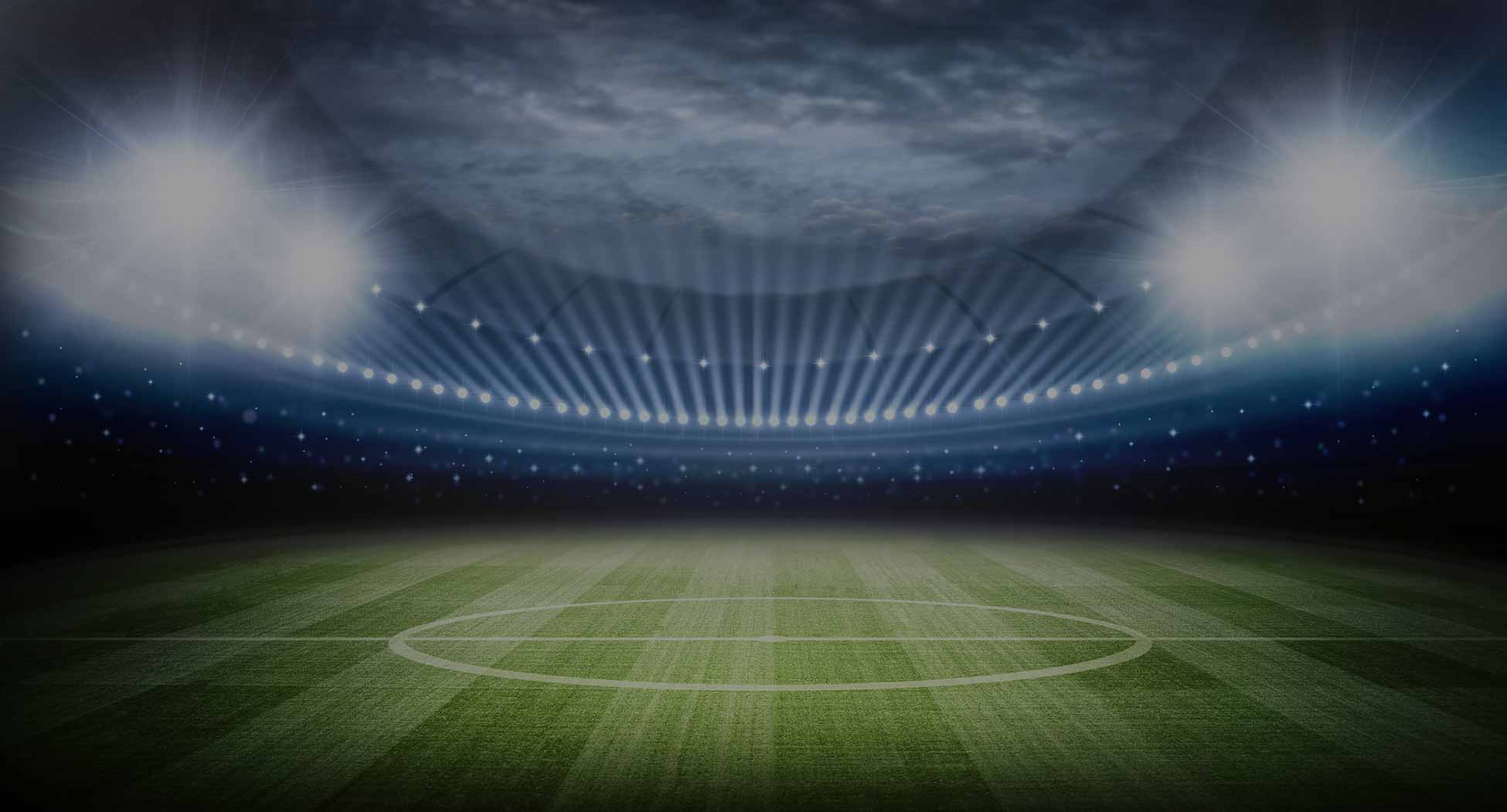 First class, digital fan management
Recognize fans across all channels with customer Identity and Access Management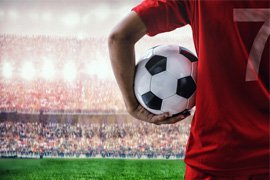 What makes you unique as a sports club?


How do you make the match the highlight of the week?


Do you know your fans? Not only during the match, but also before and after?
And how do you make sure that the conversation with your fans never ends?
Omnichannel: The right game tactics for your digital fan management
cidaas is an out-of-the-box Customer Identity Management solution that enables you to identify customers reliably and uniquely across all contact points (channels). Especially for sports clubs the recognition of their fans (customers) on all channels will become the most important element within the digitalization strategy.
Before, during or after the game, cidaas will surprise your fans with excellent comfort and make them feel like they are part of the team. Become the Goal getter of first-class, digital fan management.
Fact-sheet
Personalized highlights at each touchpoint for a unique fan experience
Cheer, cheer and thrill moments – before, during or after the game – with cidaas and SonoBeacon you will recognize your fans at all your touch points and let them become part of the team. You will reliably recognize your fans online and in the real world, know where he moves and which topics move him.
The personalized ticket for all the fan groups.
Fans rarely go to the match alone. Families, friends, or their fan clubs make the atmosphere at the match extraordinary. It is important for you to know all your fans. Enable your fans to invite their fan team to the game themselves, register on their portal, and use cidaas to create digital, personal tickets for your fan groups. A ticket is nothing more than a temporary authentication, which you can easily and conveniently map with cidaas. Ticket handovers are also transparent for you with cidaas and can be carried out comfortably for a fan. Thanks to modern, password-less authentication procedures, your fans can also conveniently log on to the online shop the next time they visit without having to go through the tedious process of forgetting their password or even having to register again. The Single-Sign-On-Option (SSO) also offers uniform access across all devices, portals, and services after a single login – regardless of whether it is a matter of pre-ordering merchandise items, re-booking seats or upgrading purchased tickets.
Digital access management through real-world identification at the event location

After receiving his personal ticket and putting an end to the long wait, the fan is looking forward to an exciting match, the atmosphere and being part of a great fan community. You can already reach him on the way to the game. Recognize with cidaas through Geofencing as soon as the fan is near the arena or a fan club. Inform him when he should start at the latest for his seat, where the fan can get sausage and drinks and where the nearest fan article shop is. As soon as he arrives at the entrance, he can then conveniently authenticate himself and enter using the digital access management system from cidaas. cidaas triggers your business software to welcome him personally. Access to certain areas such as the VIP zone can be doubly secured with cidaas through advanced multi-factor authentication. It does not matter if they are fans or the security staff of the event organizer – role-based access rights can be assigned to everyone involved, securely and with less effort. Inspire your fans with modern ticketing.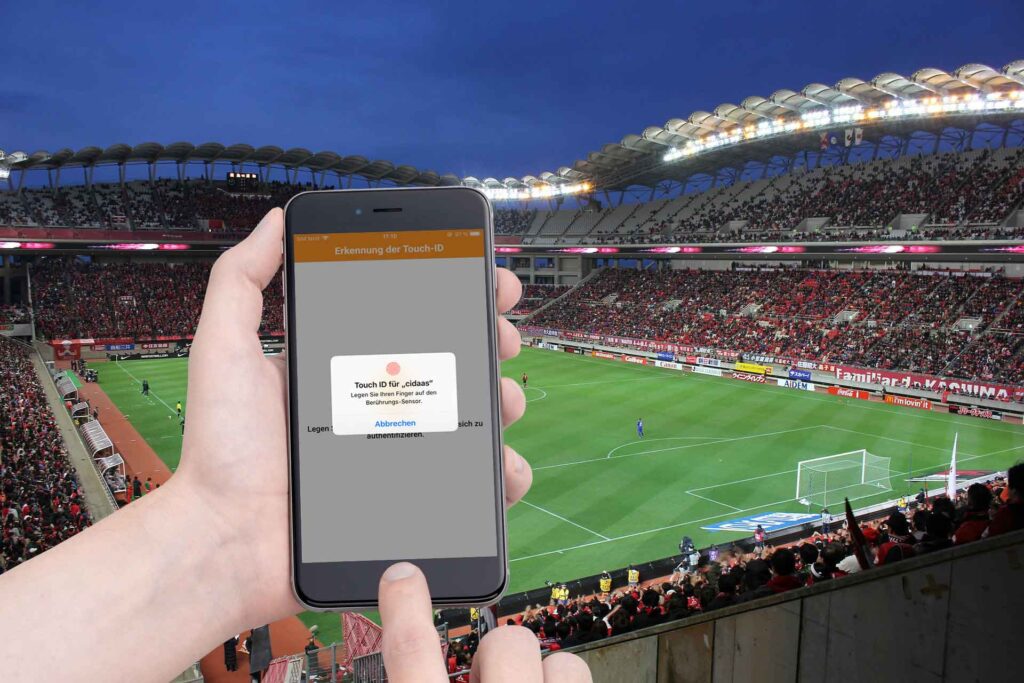 Best customer experience using Progressive Profiling
With the possibility of progressive user profile creation, the personal data of your fans can be retrieved step by step and combined into holistic user profiles. This simplifies the onboarding process for your fans, and you as a club always have an overview of which phase of the Customer Journey the fan is currently in.
Get to know all your fan clubs through delegated admin

Their fan clubs contribute significantly to the success of the club. They cheer on the team, strengthen the fan culture, and create this extraordinary atmosphere. The exchange and cooperation with your fan clubs is, therefore, an essential core point in club management. Through delegated admins, your fan club leaders can manage, add, and remove their members themselves. You get to know your club members and know who your contact persons are. This enables you to achieve even more intensive cooperation and personalized added value for your club members so that they can appreciate your contribution to fan culture.
Personalized marketing in real time
The data and behaviour patterns of your fans, which are collected step by step through e-mail campaigns, on advertising platforms or during ticket purchases, can be used for targeted marketing initiatives. cidaas provides real-time information, e.g. on behaviour patterns, and enables automated marketing processes thanks to integrated tools. Via Real World Identification, cidaas also enables digital identities to be linked to real identities. How does this work? Using beacons, IP cameras or NFC technology, fans are identified on site, e.g. in the stadium, and their real identity is merged with their existing digital identity. In this way, personalised offers such as special offers in the fan shop can be played out directly on site. You as an organizer not only benefit from higher sales, but can also receive detailed reports on customer traffic, the most visited areas in the stadium and reports on customer interests and behaviour.
Highest security for the data of your fans
The use of your fans' personal data to improve the "fan experience" should of course always be carried out with a high sense of responsibility. Data may only be used if the fan has given his or her consent. The consent management integrated in cidaas is EU-GDPR compliant and gives your fans full control over their stored data. Consent to use personal data can be accepted, changed, or revoked independently in the user account.
So, what are you waiting for?
Use the right playing tactics when it comes to supporting your fans. With cidaas you offer your fans a unique fan experience.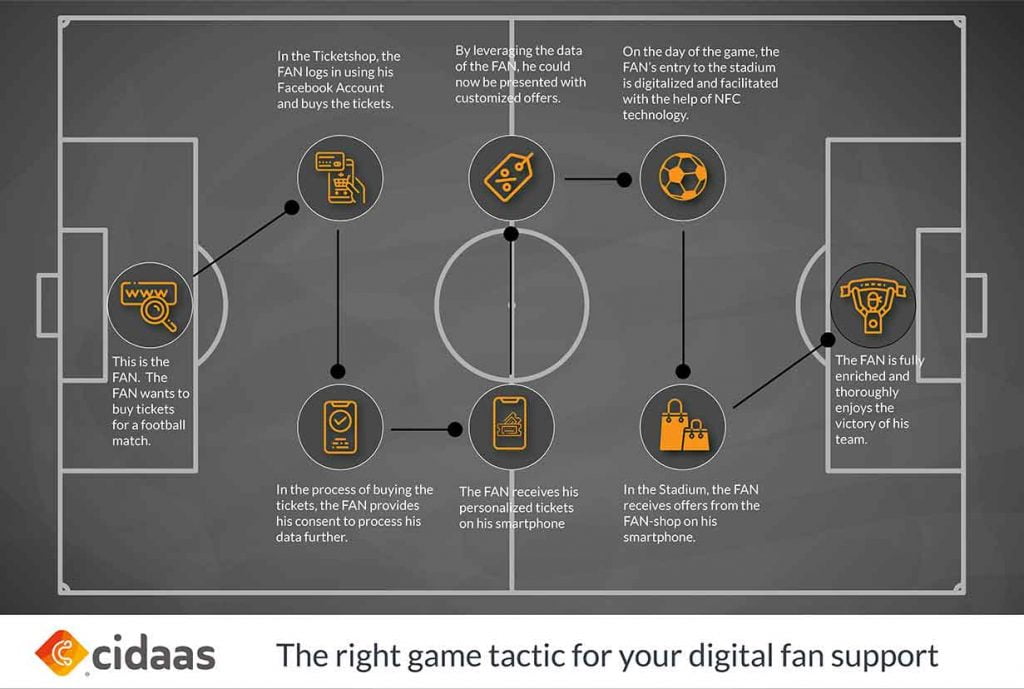 Fan Experience: The X-Factor that determines your brand strategy!
Today, fans have countless opportunities to get involved with their favourite sport and to cheer for it. Due to the available digital platforms and services, the possible points of interaction are increasing more and more and, of course, they are also becoming more diverse. The interactions that take place across all these channels lead to an almost unlimited amount of added value. As a sports club, they offer you business advantages and, if used correctly, can increase sales. However, this only works if each fan is addressed individually and contextually. To make the functions of cidaas more tangible, we have illustrated application scenarios for sports clubs in our blog post "The right game tactics for your digital fan management".