Digitization of the Point of Sale (POS)
To identify customers in the real world with cidaas
Managing customer flows and creating a unique customer experience.
The Customer Journey has changed radically in the past few years. It has not started at the shop door since long ago. Today, customers get informed about products and services through online shops, apps and social media channels to the same extent as through brochures and commercials. The focus here is not only on services, special offers or cross-selling services, rather on information about visitor flows in the store. By combining the on- and offline shopping world in an ideal way, you can achieve an impressive personalization of the point of sale. With cidaas you connect both worlds and give your customers what they want: A unique customer experience. ​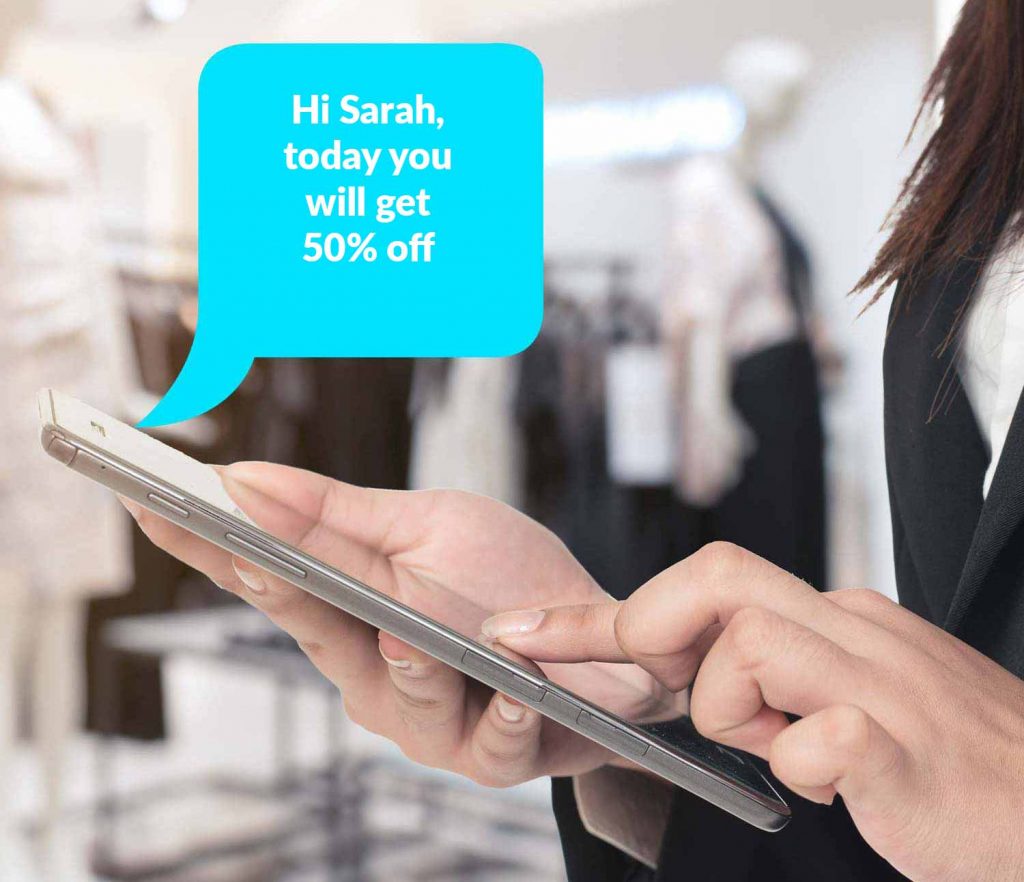 Digitizing the POS with Location Based Services and Identity Management

Personalized user experience through Real World Identification

Location-based services are becoming an increasingly powerful revenue driver for the retail industry and other sectors. Everyone who runs a stationary retail store benefits from the technological achievements. However, this service only becomes interesting when it is accompanied by a clear identification of the customer. And this is precisely when cidaas comes into play. Connect your digital identities with real people and synchronise your digital experience with the analogue one. ​
Our Cloud Identity & Access Management solution cidaas in combination with state-of-the-art location-based services digitalizes your POS in an optimal way. ​
With the help of Location Based Services, customers can be identified at the POS via their used end devices or via an app. The Cloud Identity and Access Management serves as an interface between the localization technology and the device / app and can clearly identify the customer. This enables retailers to offer their customers an individualized shopping experience by addressing them personally.
Cloud Identity & Access Management provides unique customer authentication as well as a 360° view of user data, thus providing information to deliver a consistent shopping experience to customers across all channels. This also turns the stationary store into a networked world of experience.
Geofencing
Geofencing via GPS enables a targeted display of advertising measures at the Point of Sale. The geo-based push messages through cidaas allow an integrated customer approach – online and offline.
Beacons
With the help of beacons installed in the store, push notifications of current offers, price changes, etc. can be transmitted to the customer's Bluetooth-enabled smartphone through cidaas, with prior consent.
Near field communication
NFC touchpoints offer a digital service experience. This may be to make the purchase decision easier or to handle the payment contact-free. cidaas ensures the unique authentication of the customer.
Managing visitors flow with Real World Identification
Retail shops, shopping centres and department stores – In every sales area It is important that the customers are happy. Queuing is not usually part of it. With clever benefits at the point of sale, you can fully leverage your customer potential even better because you can respond to needs contextually. You can avoid shortages and respond in real time. Even if waiting time is unavoidable, you can turn a customer into a loyal customer by making nice gestures.
You can also see whether your attractions have the desired success. Get transparency about your actions and adjust the sales room accordingly.
Create a unique customer experience thanks to the digitalisation of the POS
Your customers count on personalized shopping experiences – whether online or offline. With cidaas you can connect the two worlds and give your customers what they want across all channels: A unique customer experience. ​​
With cidaas, the real identities of a customer are synchronized with those of the digital shopper. If a buyer is already known in the "online world" because he or she has created a digital customer account, this digital customer profile can be linked to the real person thanks to Real World Identification. With the help of location-based services, the customer can then be recognized as he or she moves into the store and can be addressed specifically with so-called proximity marketing. Individual information, services and offers can be displayed in different ways, tailored to the customer profile. With the sum of all these measures, you create a unique customer experience thanks to an individual approach, which in turn increases your conversion. ​
Advantages of the digitalization of the POS ​
Adhere to customer specifications/sqm in the store and manage visitor flows ideally ​​
Strengthening of customer loyalty through 360° view of the individual customer
Synchronization of the customer touchpoints
Personalization of the on-site experience of the customers
Creation of a linked, cross-device and cross-channel shopping experience