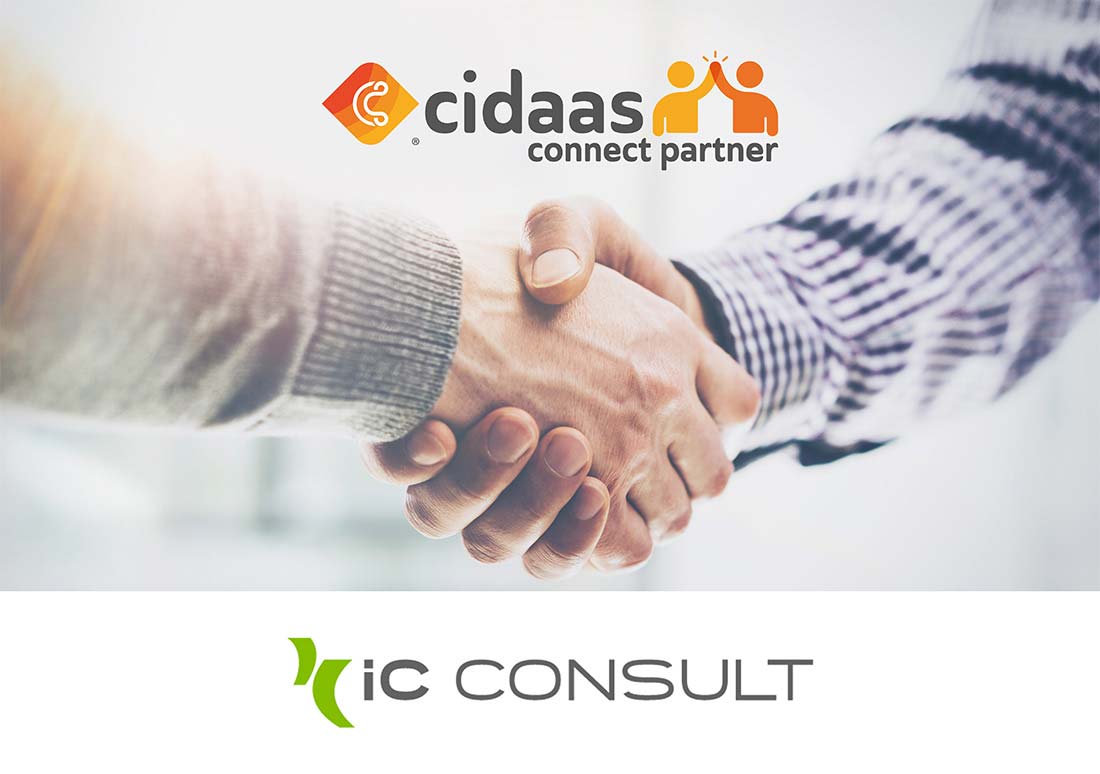 cidaas enters a partnership with iC Consult!
cidaas takes off again in 2023 and wins iC Consult, the world's leading independent consultant, system integrator and managed services provider for Identity & Access Management, as a partner.
The partnership delivers expert advice and ensures quick as well as easy integration of our Cloud Identity & Access Management for a secure customer identity within any platform environment.
The year 2023 stands before us like a book waiting to be written by us. Together, we want to write the story of digital transformation, implement it successfully and complement each other in our work. We are pleased to welcome iC Consult as an integration partner for cidaas.
Levent Kara
Partner Manager, cidaas
With features such as Single Sign-On, Passwordless Authentication and Smart Multi-Factor Authentication, cidaas provides various possibilities for designing Identity & Access Management with a high level of security and user-friendliness without disappointing users with complicated login processes. In the future, cidaas will offer excellent expertise in the areas of IAM and CIAM with its partner iC Consult.
By including iC Consult in the partner program, cidaas benefits from worldwide customer proximity as well as individual, forward-looking consulting for customers.
We are very pleased that with our new partner cidaas we now have a Customer Identity & Access Management solution in our service portfolio that optimally covers the needs of our European customers, especially with regard to data protection compliance, but also security and user-friendliness, as the broad support for passwordless login procedures vividly demonstrates. As SaaS, cidaas can be implemented quickly and cost-effectively, making it an ideal solution for securing customer identities.
Andre Priebe
CTO iC Consult Group
About iC Consult
iC Consult is the leading independent consultant, system integrator and managed services provider for Identity & Access Management (IAM) with more than 800 employees worldwide. With its dedication to excellence and innovation and the best technologies in the IAM environment, the team provides customers with best-in-class cybersecurity solutions. The service portfolio comprises managed services for IAM including consulting, architecture, implementation, integration, support and operation.
iC Consult is headquartered in Munich and has branches in Germany, Switzerland, Austria, France, Belgium, Spain, Bulgaria, Great Britain, the USA, Canada, India and China. The world's biggest brands rely on iC Consult's expertise to protect and manage their most valuable assets: Identities.
About cidaas
cidaas, the European cloud identity and access management system from Widas ID GmbH, delivers an out-of-the-box solution for federated identities, single sign-on and multifactor authentication. With cidaas, companies create unique user identification and maximum security across all channels. Based on the standards OAuth2.0, OpenID and its "Everything is an API" architecture, cidaas can be seamlessly integrated into any software landscape and scales effortlessly up to many millions of users.