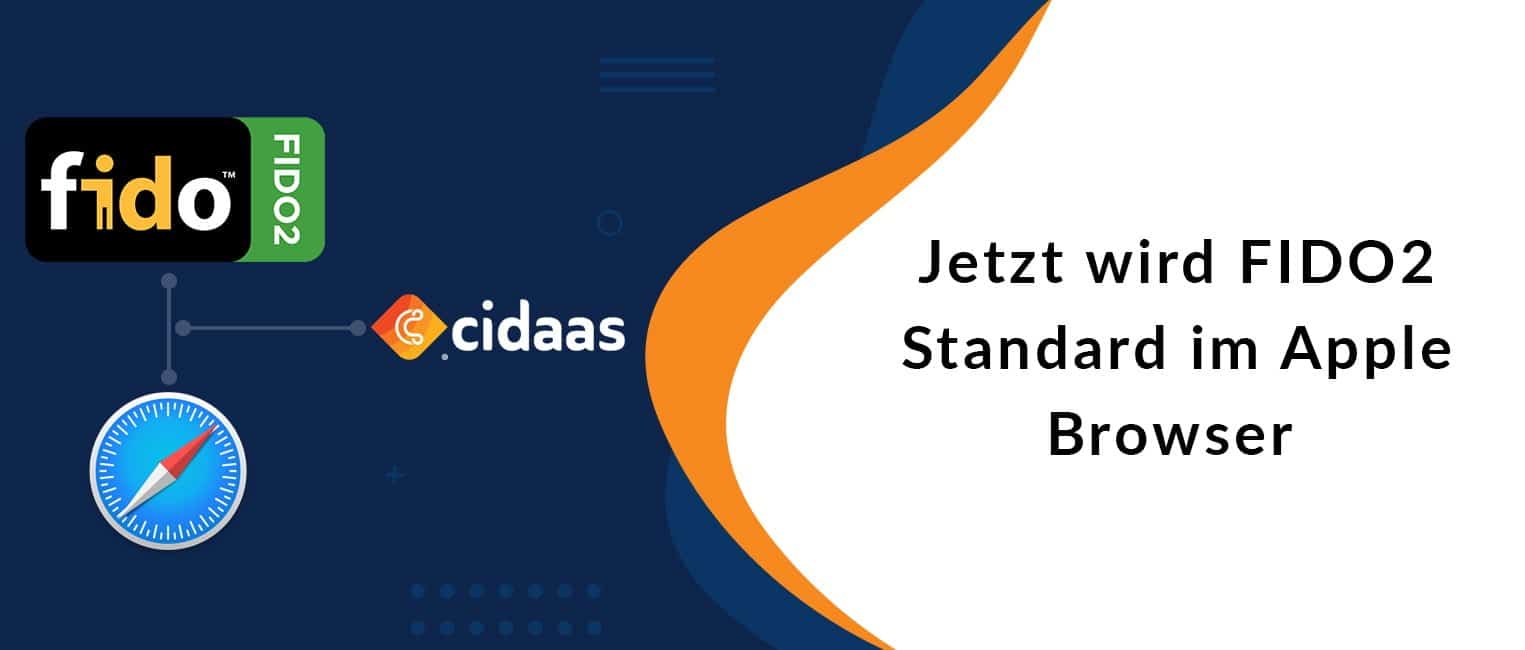 Now, FIDO2 is set as standard in Apple Browser
Using TouchID or FaceID to unlock the smartphone is the current standard. In addition to security, it is above all a question of convenience for users to unlock their smartphone quickly and easily using a biometric procedure. This was not possible in the browser of the iPhone so far. With the new major version of the Apple browser Safari 14, Apple supports biometric authentication using TouchID and FaceID (Device Biometrics) via the FIDO2 and WebAuthn standards, respectively.
Authentication with a wide variety of platforms, online shops or other digital services via device biometrics is no longer a futuristic dream. Technically, the FIDO2 standard consists of two components, the WebAuthn standard of the World Wide Web Consortium (W3C) and the Client-to-Authenticator Protocol (CTAP) of the FIDO Alliance.
For quite some time now, we have been offering authentication via the FIDO2 standard with our Cloud Identity & Access Management, cidaas, both as two-factor authentication and as password less authentication. Even though FIDO2 has become more and more popular in recent years, the introduction of any procedure is subject to the limitations that come with it. Although providers such as Google or Microsoft have supported FIDO 2 for some time and integrated it into their own platforms, Apple has been a long time in coming – it was not until iOS 13 that FIDO2 support for external authenticators, such as via NFC, BLE, or USB, came to the iPhone. On the contrary, Android has already received FIDO2 accreditation in February 2019.
With the introduction of FIDO2, especially through device biometrics, on the Apple ecosystem, the FIDO Alliance as well as many platform and service providers are now hoping for wider and mainly faster dissemination of FIDO2.
We at cidaas are also strong supporters of FIDO2 and other passwordless authentication methods, as these methods allow us to offer secure as well as convenient authentication on a wide range of channels. More than ever before, the password is the killer of user comfort and security. If you want to know more about passwordless authentication or FIDO2, have a look at www.tschuesspasswort.de, under this slogan we have started an initiative for passwordless authentication.