Customer Identity Management
Only those who know their customers, can grow their business
Identity Management is indispensable in E-business. Dealers and service providers recognize customers and make targeted offers. Modern recognition systems do away with the age-old user log-in.
Article by Sadrick Widmann IT-Magazine
E-BUSINESS AND digitalization lead to an erosion of customer or user identity. The customers no longer contact companies in person, and a face-to-face conversation is missing. However, customer feedback is still of utmost importance and identity recognition is therefore indispensable. Only those who know their customers can grow their business.
One who has access to information related to past transactions in real-time, can address the needs of customers in a personalized manner. The ability to quickly analyze data and translate it into appropriate action points gives companies the necessary competitive edge.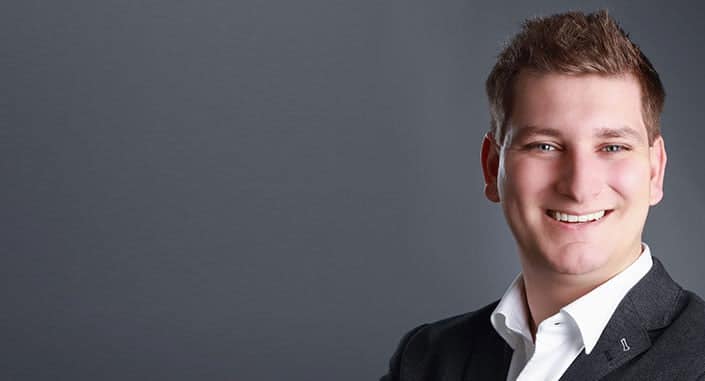 A social media account is used for registration
Identity recognition is required, for example, in portals for employees, customers, suppliers and partner portals. However, traditional access control via user logins is outdated because it no longer meets today's demands on security and user experience. An alternative to this is provided by cloud-based identity management solutions such as Cidaas. Solutions of this kind provide comprehensive security across all digital end-devices. Users will also have easy access to their portals, web shops or mobile apps. The registration can be made using a social media account such as Amazon, Facebook, Google, LinkedIn, Microsoft Office 365, Paypal, Xing or Yahoo.
Additional security is provided by multi-factor identification via a second channel. The users confirm their identity with a one-time code, which they receive, for example, via an instant message or a call. Face recognition, voice or the fingerprint recognition can also be used for identity confirmation. In the event of suspicious activities, login attempts are blocked, and both users and companies receive alert messages. User identification systems can be integrated into existing IT systems via secure interfaces. The access rights can be regulated by the companies in detail. Modern solutions also support programming interfaces to the company's own apps.
Additional services increase customer loyalty
Customer identity management helps to build secure and personalized customer contacts. Based on this, companies could offer additional services on their products and manage customers, dealers or suppliers more reliably and faster. The service package of the cloud solution from WidasConcepts includes ergonomic logins as well as unique user identification. Companies could use it to evaluate customer behavior and data in web shops, apps or other sales channels in detail.
Users actively decide which information they would want to reveal about themselves. Each detail, for example, gives a retailer the opportunity to create offers specially tailored to the customer. He can also derive measures to positively influence customer loyalty. Each signed up user is supported personally and across channels. When satisfied customers become loyal business partners, they are usually prepared to share further details about themselves – because they realize the advantage of having a personalized business engagement.
Digital devices now represent the User
Considering the development of Technology, it is evident, that in the future, not only the Customer but also all his devices that represent him will have to be recognized. A printer that reorders its own ink and a refrigerator that calls the delivery service when its content runs out will soon become a reality. In such scenarios, it is important to associate the individual devices to the respective customers and define their permissions in detail. The fridge should eventually buy the right foods and nothing that the customer does not want. It will not be long before companies realize the benefits of Customer Identity Management and implement appropriate solutions.
The author, Sadrick Widmann, is the Product Manager of the cloud-based Identity Management System Cidaas at WidasConcepts GmbH, founded in 1997.